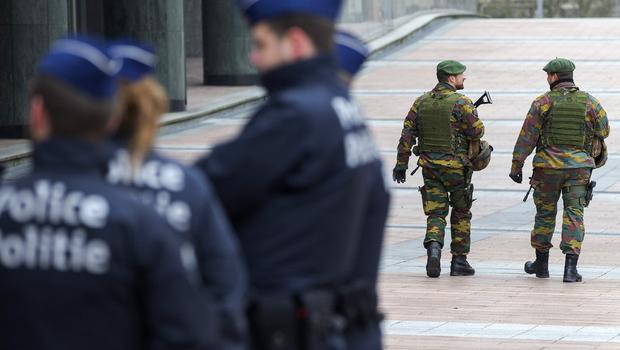 Word of mouth has it that the Chinese expression: "May you live in interesting times," is the worst curse one can wish upon another. Undoubtedly, Europe finds itself as a subject to this curse. The current attacks, have, subsequently, placed each and every citizen questioning whether there is a fine line between interesting times, and destructive times, questioning our own values, ideas, and raison d'etre, for if we fail to ensure the security of European citizens, then post 1945, have we actually succeeded, or just prolonged the curse of war on this continent?
In many ways Paris, Brussels, Nice, Berlin, Copenhagen and now Munich have changed profoundly since the attacks, and along with it so have a plethora of European countries. There have been large-scale atrocities on the continent in recent years, such as: Madrid, London, the Charlie Hebdo offices, in Paris, and the aforementioned Nice, and Munich but in the aftermath of this there is a realization that Europe, its cities, and all those institutions predicated on unending peace are now vulnerable to bewilderingly rapid developments, where the enemy is shapeless, formless, and will certainly attack in swiftness, spreading as much havoc as possible.
Fundamentalism is a deadly concept in its totality, giving purpose to the nihilistic void of the purposeless of life. Tragedy deviates from the justification of fighting for a higher cause, creating an unequal paradox to that of the Vietnamese fighters.
Today, gunmen attacked a busy shopping mall in the German city of Munich, spraying bullets as people fled in horror for safety from what police labeled as a suspected terrorist attack. The macabre attacks that have proceeded from the Charlie Hebdo shooting: where two heavily armed gunmen entered the Paris offices of satirical news magazine Charlie Hebdo and killed 12 people, including two police officers, the shooting in Montrouge on 8th of January, the Copenhagen shootings, where an unidentified man opened gunfire at the "Art, blasphemy and the freedom of expression," among many others, and now Nice, Bavaria knife attacks, and Munich all signify a shift to the priorities of the geopolitical and international terrorist arena.
Most of these terrorist attacks, as signified by Nice, and Munich where from second or third generation immigration which have lived on this continent, raised on European values, and subject to a plethora of variables triggered such criminal behavior. Cosmopolitanism and integration has been assimilated to sexual experience, alcohol, and other social movements as the statements prove in Nice, and undoubtedly will also prove in the recent Munich attacks, but have without a single doubt failed in removing the threat of fundamentalism, and triggering of criminal activity. As assimilation to steady European values has proved, in it's totality to have been a failed concept; Europe finds itself in a state of appeasing her appeasement methods, to ensure stability.
Official police spokesmen state: "We believe there was more than one perpetrator. The first reports came at 6 P.M. (1700 GMT), the shooting apparently began at a McDonald's in the shopping center. There are still people in the shopping center. We are trying to get the people out and take care of them."
There was no claim of responsibility but supporters of Islamic State celebrated the rampage on social media, horrific statements such as: "Thank God, may God bring prosperity to our Islamic State men," and "The Islamic state is expanding in Europe."
Quintessentially, what that means is twofold. On one hand you have the official death of the left wing, socially liberal, open border, policies of appeasement in lieu to a more conservative approach to dealing with fundamental granted issues such as security, foreign policy, relations within the continent, and with our external allies, and the prolonged death of pseudo intellectualism. On the other hand, the predominant fear has finally settled, perhaps making this the greatest victory of Islamic fundamentalists.
Europe, despite the plethora of flaws it possessed, and controversial arguments, always promised two things to each new generation:
a) Security, the lack of fear from unknown Gorilla style attacks that would defile citizens of all ages, and
b) A life of value, where you can be anything you want to be, living, under the best standards of living available.
Thus, the Chinese curse has settled in our hearts. In such cursed times, one can only sympathize with the victims of such attacks, and their mourning families, and wish that that for once actions speak louder than sympathetic words, and the leaders of this continent, in cooperation with agencies such as Europol, Interpol, and the most qualified legislators focus on preventing the spiral downhill we are heading for.