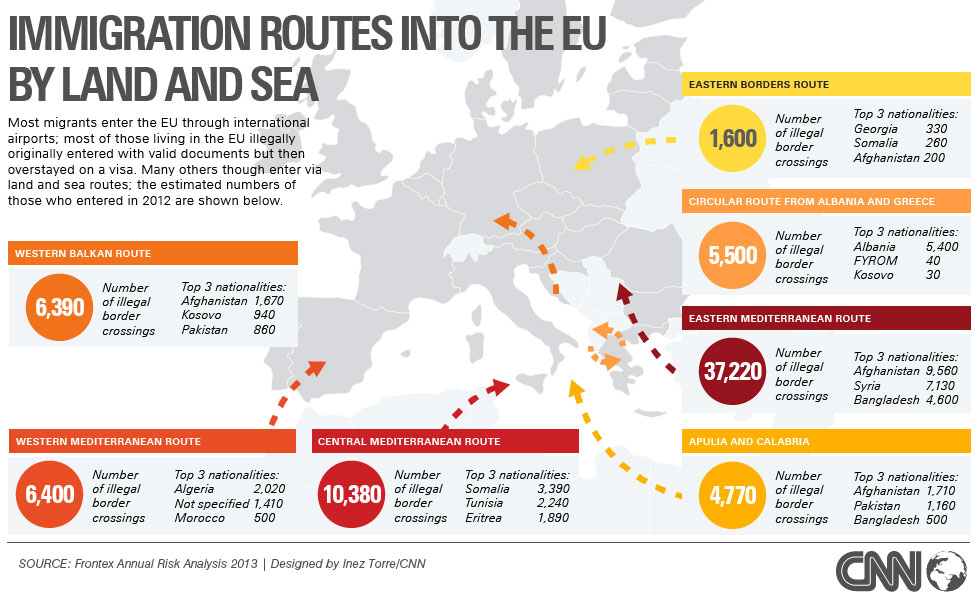 Frontex, the European Union border agency, says the majority of people residing illegally in the EU arrived by plane with a valid travel visa and simply stayed on after their visa expired.
But Frontex also estimates that at least 72,000 people illegally entered the EU via land and sea routes in 2012 -- and the actual figure may be much higher. According to Frontex's "Annual Risk Analysis 2013" report, 51% of migrants entering illegally via land and sea took an eastern Mediterranean route, with many crossing into Greece before continuing on to the western Balkans by land or through ferry links to Italy.
Explore the breakdown of the routes immigrants are taking into the EU in the infographic above.